Videos
Western Sandpipers Under Threat from Proposed New Container Terminal on Roberts Bank in Delta BC
The Year of Living Fearlessly - We CAN stop T2
January 18 2015
https://www.youtube.com/watch?v=YS5Kavle1uo
Mr. Silvester - please explain your 18,300 jobs number
https://www.youtube.com/watch?v=0BoDWbQ4b7w
Presentation to Nature Vancouver February 27 2014
Summary presentation explaining the many negative impacts of Port Metro Vancouver's plans to build a second container terminal on Roberts Bank.
The presentation covers topics including:
potential for environmental damage,
negative impacts on shorebirds, orcas, salmon
possibility that the chain of the Pacific Flyway will be broken
loss of farmland to industrial development
lack of a properly justified business case for a new terminal
traffic congestion
air, noise and light pollution
https://www.youtube.com/watch?v=fC5my62vj0g;hd=1
Video on Habitat Banking, produced by Citizens Against Port Expansion
Port Metro Vancouver is at it again - moving forward with a project that impacts our community without bothering to advise the public or give us an opportunity for comment or input. This time they plan to "improve" the foreshore and salt marsh on Boundary Bay by removing logs as part of their habitat banking program. And they plan to start in September. Most disturbing of all is that the area of Boundary Bay that they plan on remediating is perfectly healthy and needs to be left alone.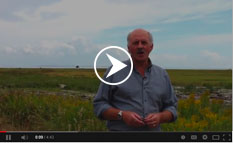 Click to watch video
---
Damien Talks Delta Foreign Trade Zone on SFU Radio (June 19, 2011)
Damien Gillis and CJSF's Latin Waves host Sylvia Richardson discuss the master plan to industrialize Delta - home to vital salmon, orca and bird habitat, and the best farmland in the country. Damien connects the dots between a proposed foreign trade zone built around a vastly expanded Deltaport in Tsawwassen, and the roles of the Tsawwassen First Nation Treaty, the BC Rail Sale, and the South Fraser Perimeter Road in this bigger plan - which stretches back as far as the 1960s. (20 min)
---
Transit vs. Gateway Battle Heats Up (Sept 29, 2007)
The battle heats up over the BC Liberals' $3 billion highway megaplan, the Gateway Program. In the same pivotal weekend, while citizens and experts unite at two unique rallies to urge a massive investment in public transit over Gateway, Premier Gordon Campbell flaunts his controversial plan at two high profile events. While Gateway critics say public transit is the key to solving regional congestion challenges and fighting climate change, Campbell tries to reconcile his recent green agenda with highway expansion to an increasingly skeptical media.

Click to watch video
---
SFPR Threatens Historic Community of Delta (May 30, 2007)
Dig beneath the surface of the BC Ministry of Transportation's potentially devastating South Fraser Perimiter Road--a key component of the BC Gateway Project. Meet Hazel and Sig, two of Delta's pioneer residents--both of whom stand to lose their historic homes to the ministry's expropriation program for a highway which threatens both the local environment and community. Interviews with local resident and SFPR critic Don Hunt and Conservative MP John Cummins.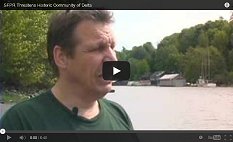 Click to watch video
---
Asia-Pacific Gateway Threatens Environment (May 4, 2007)
Going Green? Prime Minister Stephen Harper and trade minister David Emerson promote their Asia-Pacific Gateway and Corridors initiative; while scientists proclaim the serious threats these projects pose to our environment.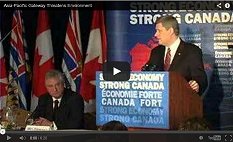 Click to watch video
---
Stop Gateway Rally Draws Large Crowd (March 31, 2007)
A video visit to the "Stop Gateway Rally" in B.C.'s rural community of Delta. An impressive panel of scientists, advocates and politicians share their thoughts on the Ministry of Transportation's highway megaplan--the Gateway Project--and sustainable transportation alternatives.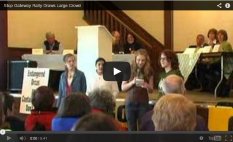 Click to watch video